Status Global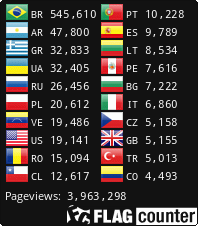 "
News
---
Welcome to the L2UFC Interlude
Welcome to the Lineage2 Server UFC Interlude 50x Pvp: our intention is to have a server less suffered in the aspect of not having to crafter of items, but only to gather items of d...
Information and News
Description of the server L2UFC: Server Platform: L2OFF - Oficial Files PTS Rates: Exp 50x, Sp 50x, Adena 30x, Drops 10x, Spoil 10x, quests 5x. Interlude /Pvp – farmer....
Business and money for You
Chegou a oportunidade que todos esperavam, como sabemos muitos servidores L2Java abre e fecham rapidamente. Por isso o L2UFC pensou em algo jamais visto, pagar para você joga...